Marvel Cinematic Universe Movies In Order
Marvel is a company that has deep roots in American culture. They're the rights owner to most of the big super hero names. Classics such as Hulk, Captain America, and Ironman all have their origins with Marvel. Up until recently, they were just that, a comic book company. However, the last decade has been a very prosperous time for movie lovers as they have shifted focus to producing top notch films based on the original comic book characters. To date, the ten movies in this long line of superhero dramas has netted them 7 billion dollars. This is a world record, only behind the Harry Potter movie series. Because of this success, there are many movies planned for later this year, as well as many years into the future.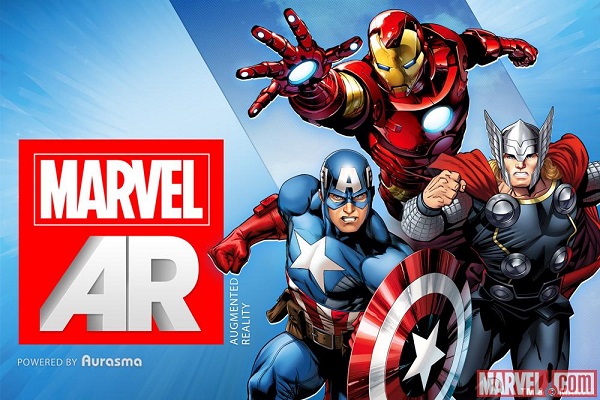 The list of Marvel movies is growing by the day. The above is a complete list, and I will continue to update it as news comes out. However, with how extremely successful this franchise has been, this list is sure to grow very rapidly in the future. In fact, as of writing this, there are almost a dozen movies that are planned for the future. When you consider that the Cinematic Universe hasn't even been around for a decade, this becomes a highly impressive number. For such a new player in the industry to be nearly setting records and have movies planned until 2018 just goes to show how popular Marvel comic book characters actually are in America.
Animated movie list
| Year | Title |
| --- | --- |
| 1980 | Dracula: Sovereign of the Damned |
| 1981 | Kyoufu Densetsu Kaiki! Frankenstein |
| 2006 | Ultimate Avengers |
| 2006 | Ultimate Avengers 2 |
| 2007 | The Invincible Iron Man |
| 2007 | Doctor Strange: The Sorcerer Supreme |
| 2008 | Next Avengers: Heroes of Tomorrow |
| 2009 | Hulk Vs |
| 2010 | Planet Hulk |
| 2011 | Thor: Tales of Asgard |
| 2013 | Iron Man: Rise of Technovore |
| 2013 | Iron Man & Hulk: Heroes United |
| 2014 | Avengers Confidential: Black Widow & Punisher |
| 2014 | Iron Man & Captain America: Heroes United |
| 2014 | Big Hero 6 |
I don't think there's a single person in the United States who hasn't heard of at least one Marvel character. Thor, Ironman, X-men, the list goes on. All of these movies have their roots in the comic book industry, and all thanks to one company: Marvel. This company as we know it began in 1961. However, we can trace the roots even further back to 1939 when they were originally called Timely Comics. In the following years, Marvel would grow to become the biggest comic book company in the world. In 2013 they made 33.5% of the comics released, while their nearest competitor made a touch over 30%. At their peak, Marvel owned over 40% of the market, easily making it the biggest company of its kind.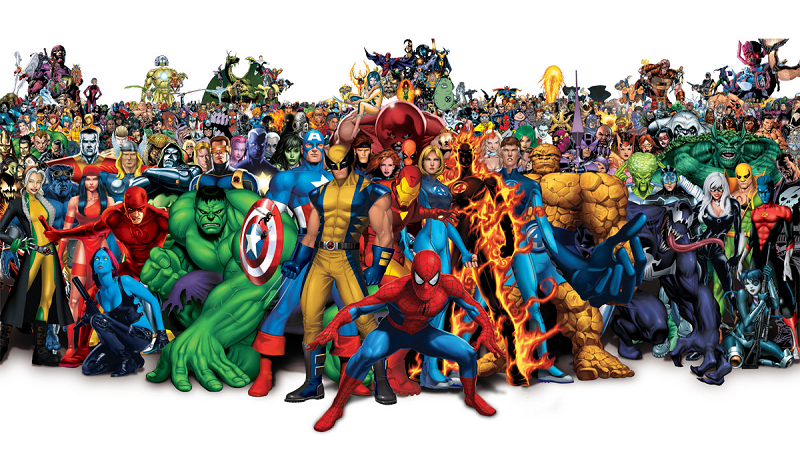 A list of the Marvel comic book characters
In 2009 the company underwent a major change and it was purchased by
Disney
. However, I feel this change had a positive effect on the company. Nearly all of the movies released by Marvel were in fact after its purchase by Disney. By coincidence, Disney also purchased Lucas Film who owned the rights to Star Wars. This means that the new Star Wars comics would again be published by Marvel. With Disney already a top movie producer, it comes as no surprise that the last 5 years have been a golden era for the comic book company.
Marvel is among the most iconic of companies. Everyone can relate to the content they produce whether they're young, old, male or female. This company has a movie or comic that everyone can relate to. With their recent success in the box office, and their prosperous plans for the future, one thing is clear: this once small comic book company is here to stay.